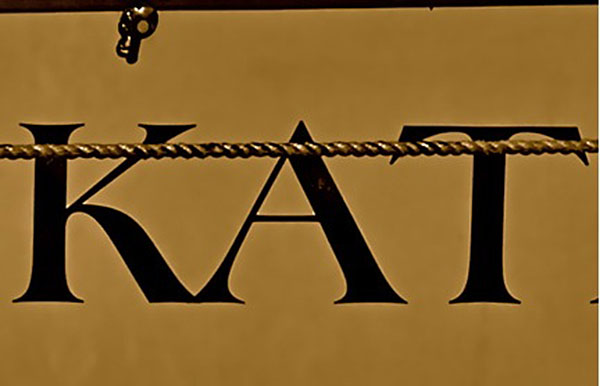 I began by selling securities, winning a two-week trip to Europe for selling the most government backed mortgages, and have been selling ideas ever since. While at JWT I launched Listerine Pocketpaks and won the Unilever Caress business that, in turn, resulted in Unilever awarding the agency the Vaseline business. I convinced Nicole Miller to design a line for Wildaid. Traps, a television spot I did for Wildaid, was named one of the best spots on Ad Critic. The outdoor, print and television campaign I did for NYC Choppers resulted in the company being invited into the elite custom bike competition. I was part of the winning team for the JCPenney account being awarded to DDB, Chicago, Tanqueray and Eveready being award to JWT and Swatch being awarded to Weiss, Whitten & Partners. While at Chiat I launched the Barelythere lingerie line. The launch so far exceeded sales expectations in the first six months that the agency was awarded a substantial bonus. The creative was named best spot in Adweek. Additional award winning accounts I worked on include Absolut, Armani, Barnes & Noble, Bass, Bud, Business Week, DeBeers, Ferrari, General Mills, Guerlain, Lubriderm, Olay, Ralston, Rock N Roll Hall of Fame, Unilever and Wonderbra.
It's stories that sell. How do you know I can guarantee your business a good story?
Because I know how to create a good story.  Just by looking at the titles of the plays that I have written will give you a clue.
NYC Productions:  "the lost dreams and hidden frustrations of every woman in Brooklyn" at Soho Repertory Theatre, Synchronicity Theatre and Avalon Repertory Theatre.  "Short Fuse" at Workhouse Theatre.  Both plays subsequently optioned.  "Lost Dreams" was heading for Broadway by one of the producers of "Other People's Money" until, ironically, his money ran out.
Artist in Residence:  Avalon, Workhouse and Looking Glass Theatres.  All in NYC.
Award:  "Best emerging playwright" by Playwright's Preview Productions, NYC.
One of my short plays entitled, "I met Frida Kahlo and what a bore she turned out to be" was a finalist at Actors Theatre of Louisville's National Ten-Minute play contest.
Screenplay options:  Orion Pictures, Ridley Scott Productions and several independent production companies.
Latest:  "A day in the life of Vazanoff.
I've written many more.  But you get the idea.
Yes actors can bring characters to life. But a great story should be able to jump off the page. How do I know that?
My first published short story was entitled "Anything for a buck" and it chronicled the endless, horrible, ridiculously low paying jobs that I endured from age 6 to 21 including delivering papers on an old Schwinn with perpetually flat tires on a bizarrely, primarily uphill route, in weather so bad it made the mailman call it quits. And babysitting for a wannabe opera family that was obsessed with frogs. You know how that played out. And then there was the working at the local movie theater counter where, at the end of the night, I was expected to cash out within ten cents of the prior drawer, which, by the way, I was never allowed to count. I cannot tell you how many times I had to re-count those popcorn cups at midnight. One night, at around 1am, with no balance in sight, I tossed off that extremely unflattering Loew's orange jacket and called it a day. Never did get that last paycheck even though I did return the jacket. But, hey, for that first byline I got paid $50 bucks. It was all worth it. Wait, now you know that I have a high tolerance for pain and that I work cheap. Uh oh.
I am also a contributing fiction writer to The East Hampton Star since 2007 with a series entitled, "Uncle Jack's." Each story intertwines facts, unusual characters and a surprising plot line. The narrator is Uncle Jack. Ex-detective and current bar owner, who, besides being cliché in his life journey, is able to impart the occasional second or two of compassion as well as endless acerbic humor to all who cross his path.
Time to think big? Email us with your profile/company needs and we will see if we are the right fit for you.
Back to Blog home